Community members
Seven directors are elected by our members from candidates who are identified and assessed through a search process. The search process includes engaging named Community Nominators which include:
The Board of Trade of the City of Brampton
The Board of Trade of the City of Mississauga
The Toronto Board of Trade
The Law Society of Ontario
Professional Engineers Ontario
Institute of Chartered Accountants of Ontario
Municipal members
Five directors are elected by our members from candidates nominated by Municipalities. The following municipalities served by Pearson nominate directors:
York

Halton

Peel

Durham

City of Toronto
Prior to the end of the term of a Member nominated by a municipality, the relevant municipality is entitled to provide the names of up to three candidates.
Federal and Provincial Members
The Government of Canada nominates two individuals and the Province of Ontario nominates one individual.
The Board assesses candidates put forward by the relevant nominators to determine whether the candidates possess the desired skills and experience and assess fit with the Board.
Current Members
Our directors oversee and guide management in the pursuit of Pearson Airport's business goals while representing the interests of the GTAA and all of its stakeholders
Doug Allingham
Chairman of the Board
Doug is a civil engineer with 40 years of experience encompassing both the public and private sectors. The former executive vice-president of AECOM Canada Ltd, his background in transportation engineering includes transit planning, urban design, traffic engineering, environmental assessment, master planning, airport planning and transportation economics. He has served as president of the Canadian Institute of Transportation Engineers, chair of the board for the University of Ontario Institute of Technology, Trustee and chair of the board of Lakeridge Health and has served on the boards of Durham College and the Durham Abilities Centre. In 2012, Doug was awarded the Queen Elizabeth II Diamond Jubilee medal for service to the community.
Community Member
Jeff P. Fegan
Jeff Fegan is the former chief executive officer of Dallas/Fort Worth (DFW) International Airport and past chairman of the board of directors of Airports Council International – North America (ACI-NA).
Community Member
Peter Gregg
Peter is the President and CEO of Nova Scotia Power Inc., a wholly-owned subsidiary of diversified energy and services company Emera Inc., providing 95% of the generation, transmission and distribution of electrical power to more than 525,000 residential, commercial and industrial customers across Nova Scotia. He was previously President and CEO of the Independent Electricity System Operator ("IESO"), the corporation responsible for operating the electricity market and directing the operation of the bulk electrical system in the province of Ontario, and President and CEO of Enersource Corporation (now Alectra Utilities) where he led the merger of Enersource with Powerstream and Horizon Utilities, and the purchase of Hydro One Brampton. Peter has an MBA from the Ivey School of Business at the University of Western Ontario and received his ICD.D designation from the Institute of Corporate Directors.
Municipal Member (Halton Region)
Donald (Don) P. Kennedy
Don is a highly skilled business executive with experience related to airline operations, having co-founded and served as Chief Financial Officer of Canada 3000. While growing the organization from the startup concept of a charter airline into a publicly traded travel group with over 5,000 employees, he gained expertise related to airport operations requirements at Toronto Pearson. Don's professional associations include past Director of the Air Transport Association of Canada, past Director of various airlines fuel consortiums and past member of various aviation and travel industry associations. He has also served as the Chief Financial Officer in several private enterprises in the cargo and logistics industries.
Community Member
Hazel McCallion
Hazel McCallion is the Chief Elder Officer of Revera Inc., Chancellor of Sheridan College, and special advisor to the University of Toronto, Mississauga campus. Ms. McCallion was one of the longest serving Mayors in Canada, having served as Mayor of the City of Mississauga for 36 years. Ms. McCallion was appointed a member of the Order of Canada in 2005 and was awarded an honorary doctor of Laws degree from the University of Toronto in 2010.
Nominated by the Federal Government
Michele McKenzie
Michele is a corporate director and business advisor with strong marketing expertise. She is Co-founder of The Forge Institute, and former President and CEO of the federal Crown corporation 'Canadian Tourism Commission' ('Destination Canada'). Michele is a member of the Statistics Canada Departmental Audit Committee and sits on the boards of Invest in Canada, the Trans Canada Trail and Fairmont Hot Springs Resort.
Municipal Member (Region of Peel)
Marc Neeb
Marc recently retired as the Chief Human Resources Officer at Magna International Inc. His past professional experience includes the Town of Aurora, City of Brampton and the City of Mississauga. Marc holds degrees and diplomas from the University of Western Ontario, Seneca College and the University of Toronto. He has served on the Boards of Southlake Regional Health Centre, Aurora Mayor's Charity Golf Classic, Community Safety Village of York Region and was the Governor of the Royal Lifesaving Society.
Community Member
Eric Plesman
Eric is the Head of Global Real Estate at Healthcare of Ontario Pension Plan (HOOPP) and is responsible for their real estate investment activities. Prior to HOOPP, Eric was Executive Vice President, North America at Oxford Properties where we was responsible for North American Investments (equity and debt) and Development activity across all asset classes (office, industrial, retail, multi-family and hotel), as well as Oxford's North American Retail and Industrial businesses. Eric's past experience also include roles in Investment Banking and Real Estate Private Equity at Morgan Stanley (London, UK, New York and Toronto) and as a consultant at Arthur Andersen (Amsterdam). Eric holds a BA from the University of Western Ontario and an HBA in Business Administration from the Ivey Business School at the University of Western Ontario. He previously served on the NAIOP GTA Board of Directors and was Co-Chair of the Government Relations Committee.
Community Member
Deepak Ruparell
Deepak Ruparell is owner and president of the Silver Hotel Group, a privately owned hotel investment, development and management company in Canada. Silver's current portfolio includes branded and independent hotels in Canada and the United States. In addition, Deepak is actively involved in the automotive industry through his ownership of car dealerships in Toronto and Calgary. His business ventures have also included various real estate developments and commercial projects outside these core industries. Deepak has supported many social and community charitable projects and donates generously to various philanthropic causes, both locally and abroad. Deepak has taken keen interest and makes extra efforts in ensuring that New Canadian groups play an active part in democratic and civil society activities.
Owner, Silver Hotel Group
Michelle Samson-Doel
Michelle is lead director of Boralex Inc. (BLX) and serves on the board of Lallemand Inc., a global private company. She is a chartered professional accountant and the former executive chair of Multi-Marques that led the consolidation of the bakery industry in Quebec. She has also served on the boards of the Ontario Lottery and Gaming Corporation (OLG) and many private companies and not-for-profit organizations.
Municipal Member (Region of York)
Mark F. Schwab
Mark is a highly experienced airline industry executive, having recently served as chief executive officer of Star Alliance, a complex alliance of 27 airline members. He has a deep background in the airline industry, having served in international leadership roles with major carriers such as United Airlines, US Airways, American Airlines and Pan Am.
Community Member
Johan van 't Hof
Johan van 't Hof is president and CEO of Tonbridge Corporation, a Toronto-based merchant bank and financial advisory firm and a lecturer at the University of Toronto, the University of Waterloo and the School of Accountancy for the Institute of Chartered Accountants of Ontario. Mr. van 't Hof has several years of experience in project finance, infrastructure financing and public private partnership transactions and has been a director of 10 entities, both inter-listed public companies, several private, as well as multi-million dollar non-for-profit organizations and charities. Mr. van 't Hof received his MBA from the Rotman School of Business at the University of Toronto and is a chartered accountant and a CPA in Ontario.
Nominated by the Region of Durham
Rajeev Viswanathan
Rajeev is a Partner and the CFO of Forum Equity Partners, a private alternative investment and development firm with a focus on real assets. Rajeev has worked for some of the largest Canadian real estate and asset management firms with global platforms, overseeing all financial aspects of both private and publicly listed companies. Rajeev's past professional experience also includes roles at Dream, where he served as the CFO of Dream Global REIT following his tenure as CFO of Dream Office REIT. Before Dream, Rajeev spent almost a decade at Brookfield in various senior finance roles. Rajeev is a CPA, CA and CFA charterholder, with a Master of Accounting and Bachelor of Mathematics from the University of Waterloo.
Nominated by the City of Toronto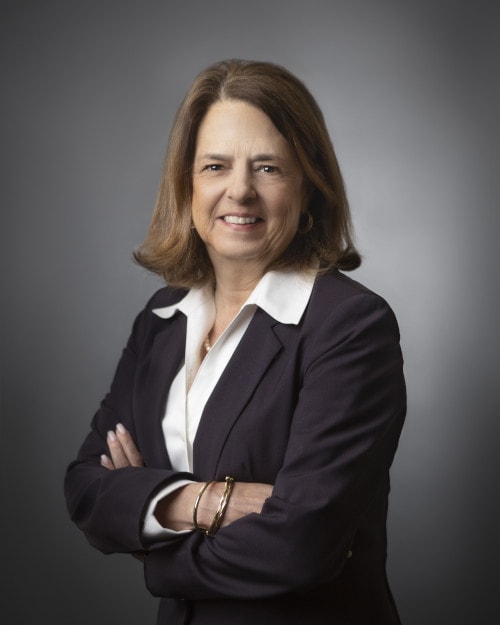 Lise Fournel
Lise Fournel is a technology expert with a global perspective in marketing and revenue management and e-commerce. Over her more than 35-year career with Air Canada, Lise has held increasingly senior positions in Technology, Strategic Planning and Passenger Commercial. She was also President of Destina.ca.

Lise sits on the board of Ontario Teachers' Pension Plan and Desjardins Financial Security and has also served on a number of not-for-profit boards, including l'Université de Montreal, Tourisme Montréal, CIREM, Musée Pointe-à-Callière, and Canadian Muscular Dystrophy Association.

Lise earned a B.Sc. in Mathematics from l'Université de Montreal, completed graduate studies in Business Administration at Hautes Études Commerciales (HEC) in Montreal and holds the Institute of Corporate Directors Designation (ICD.D). Lise also holds an
M SC in Mathematics at UofM.

Président | Comité des risques opérationnels